"FLASH" Galerie ART 89 Paris, France 2013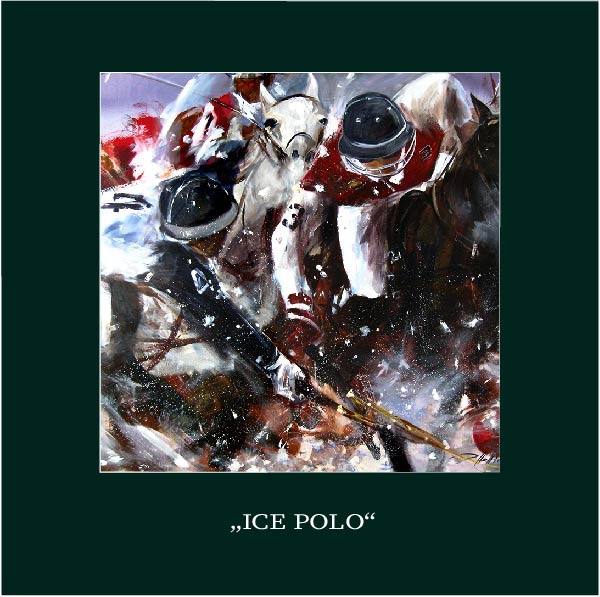 9TH BEIJING INTERNATIONAL ART BIENNALE
Gemeinschaftsausstellung  in National Art Museum of China zu den Olympischen Winterspielen, Peking.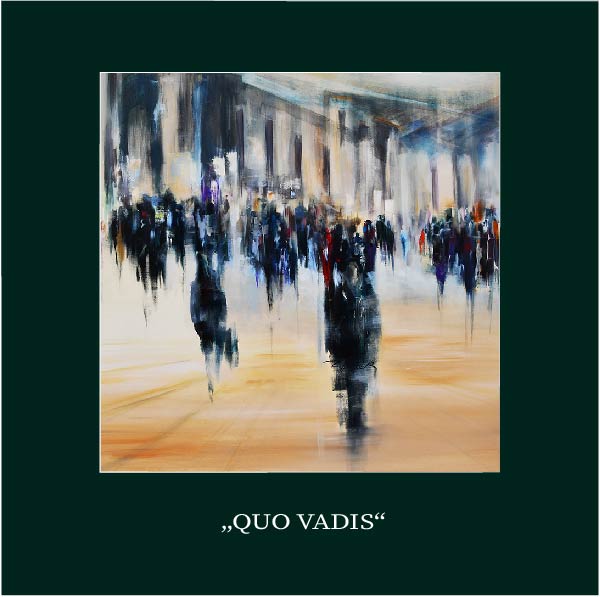 "ART SHOPPING" - Carrousel De Louvre
 In diesem besonderen Ambiente finden jährlich mehrmals hochkarätige Kunstausstellungen statt.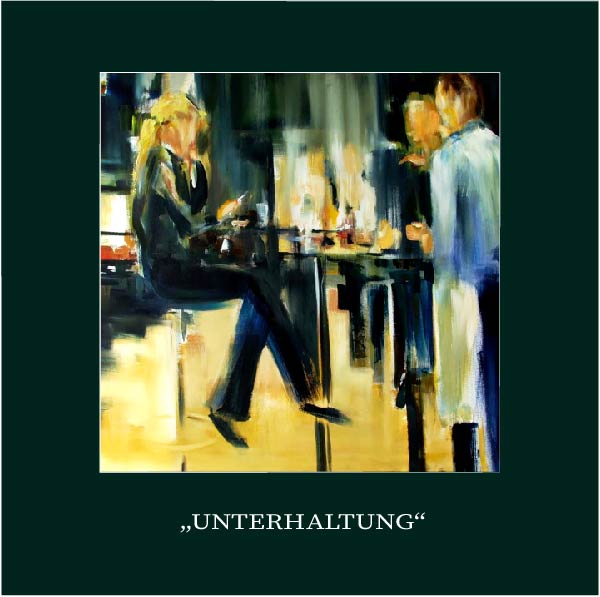 "TREFFPUNKT" MUSEUM OF MODERN ART BAKU
Gemeinschaftsausstellung mit Internationalen Künstlern in Museum of modern Art. Baku, Aserbaidschan.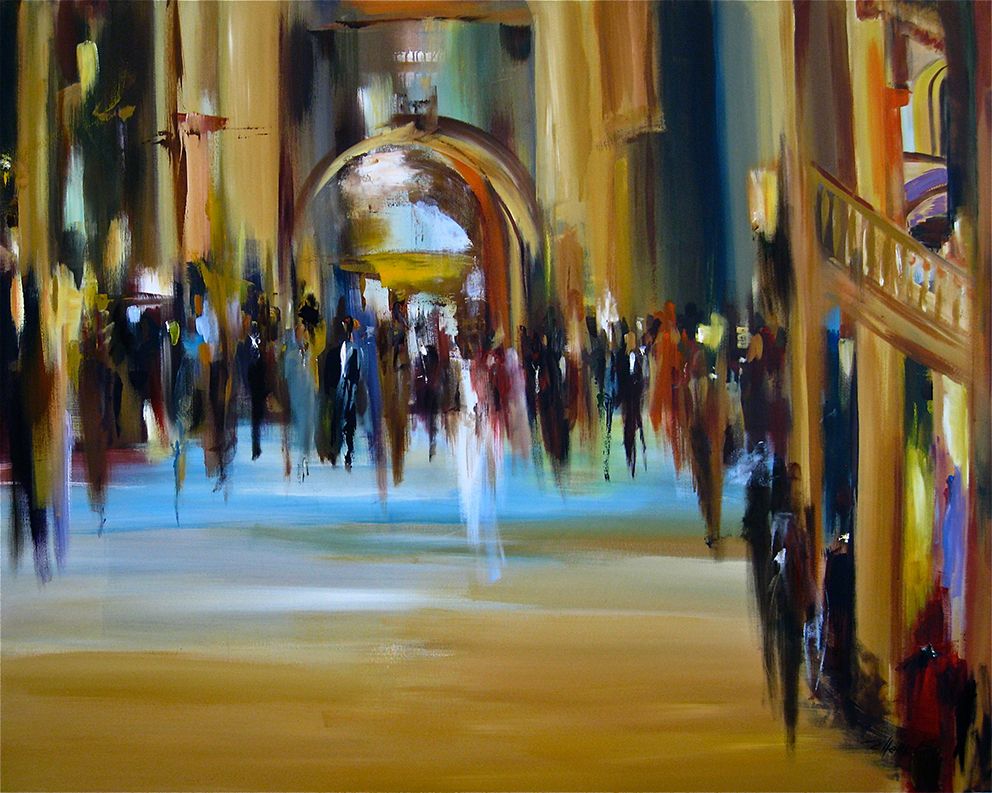 Kunst im Gartensaal "Ausgewählte Momente", Hommage an Hannover. Neues Rathaus Hannover. 
2000 präsentierte sich der Künstler zum ersten Mal in der Öffentlichkeit und ist inzwischen auch international bekannt geworden.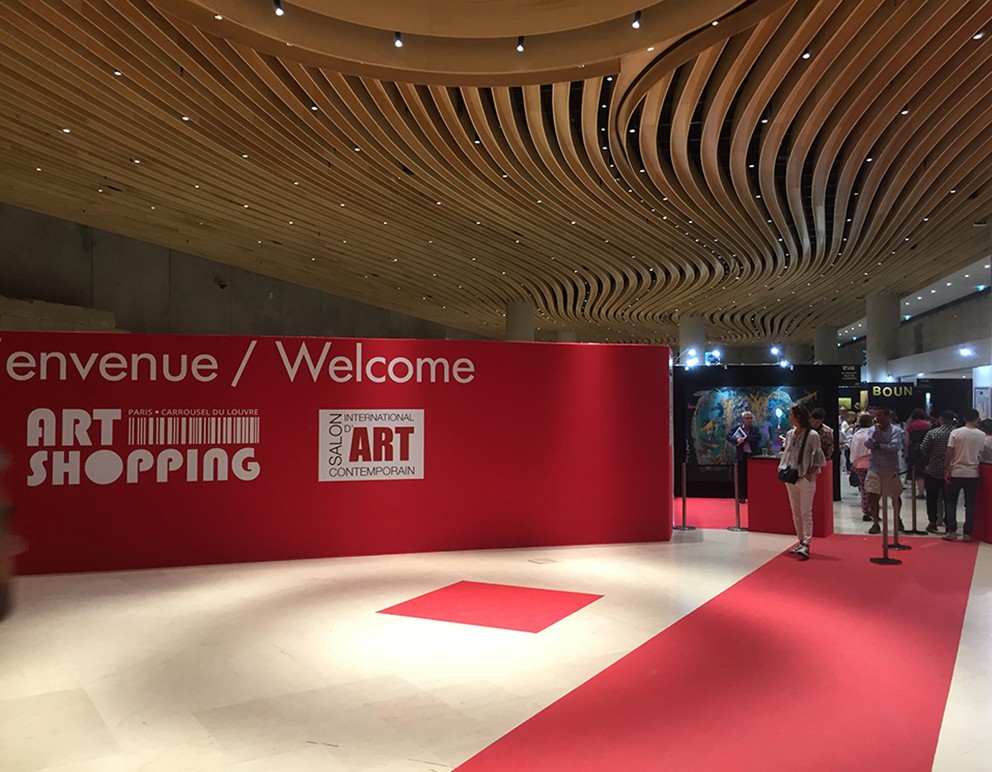 ART SHOPPING
Carrousel de Louvre
France, Paris 2018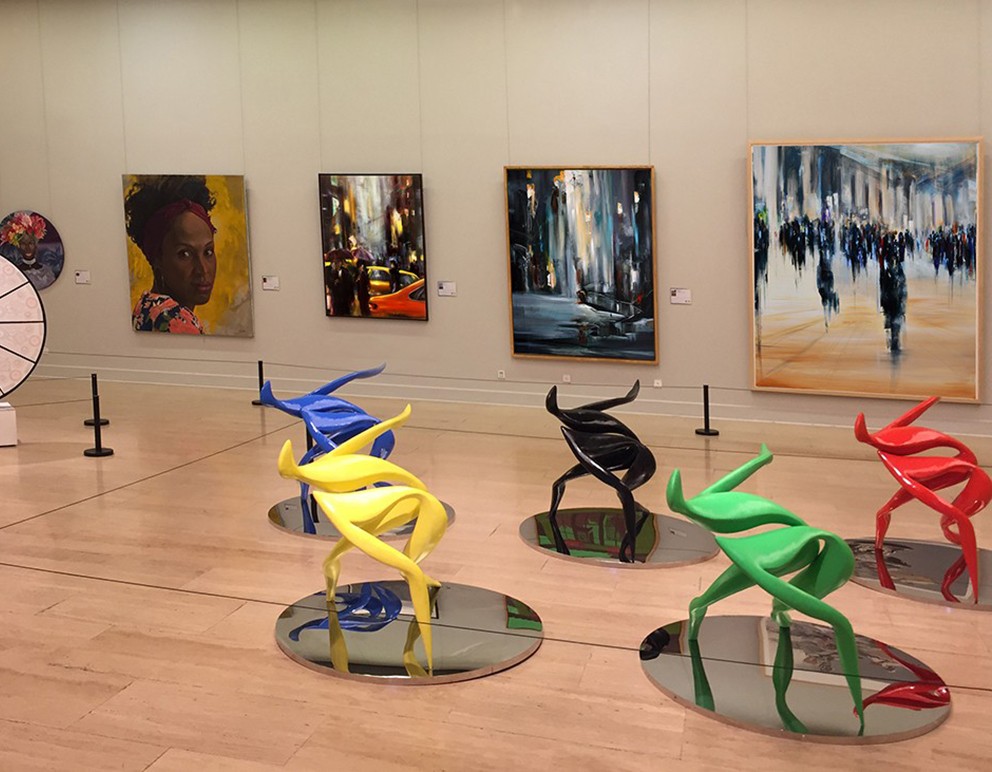 Dounan Art Museum - Kunming
Kunming, China 2018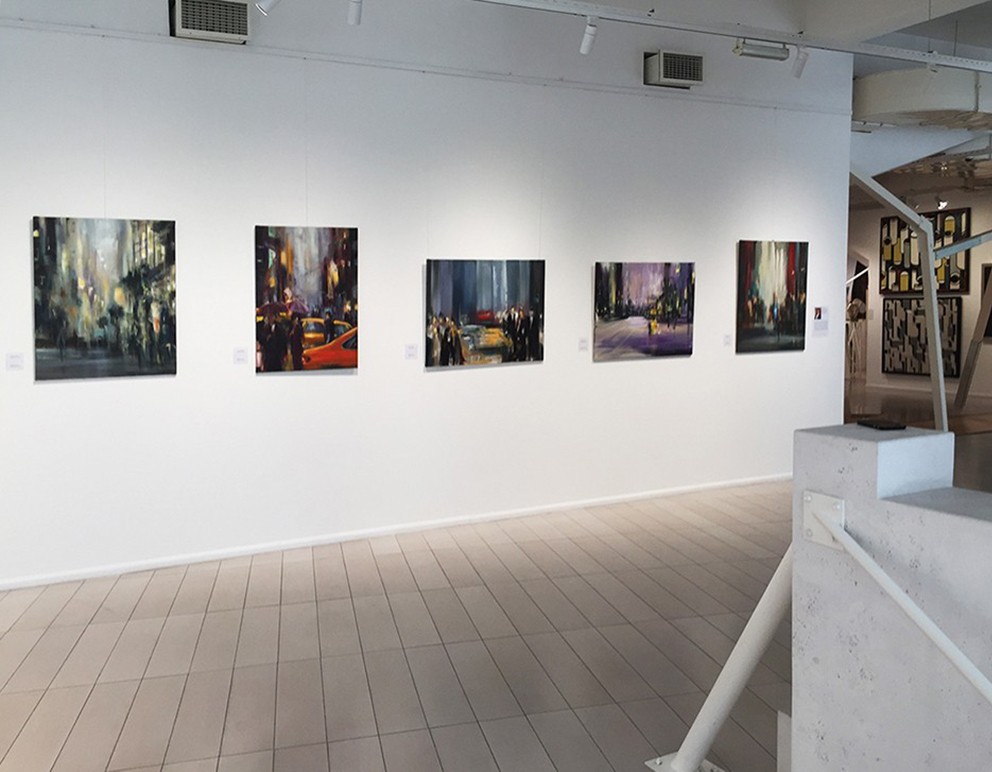 Museum of modern Art
Baku
Aserbaidschan 2019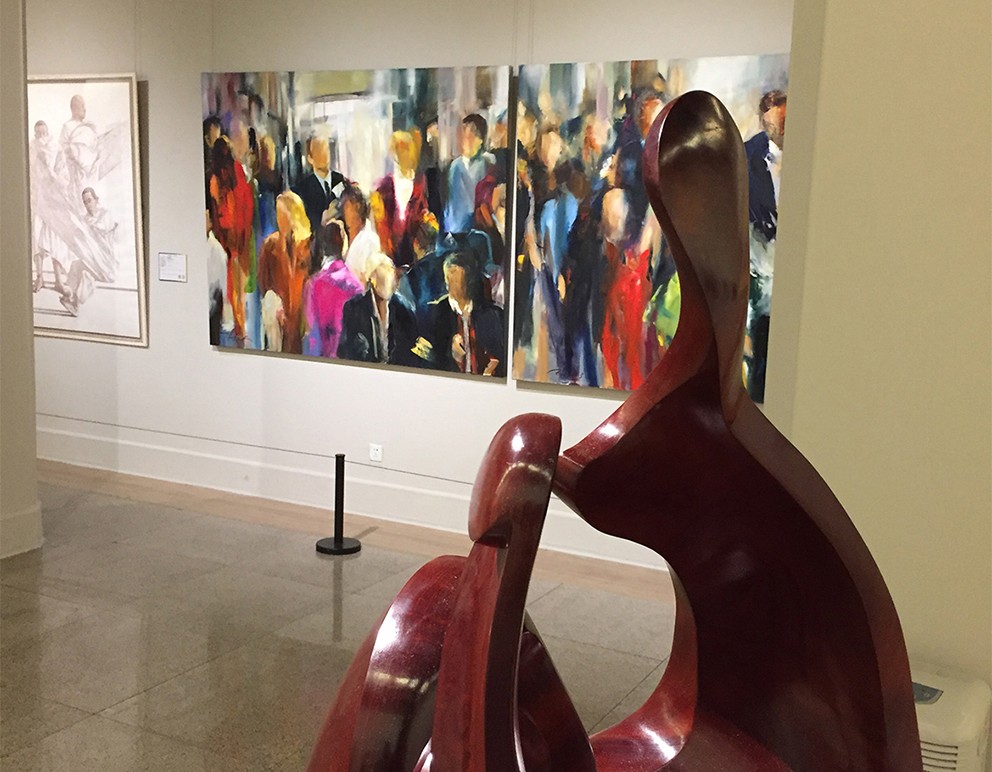 8th Beijing International Art Biennale
Art Museum of China 2019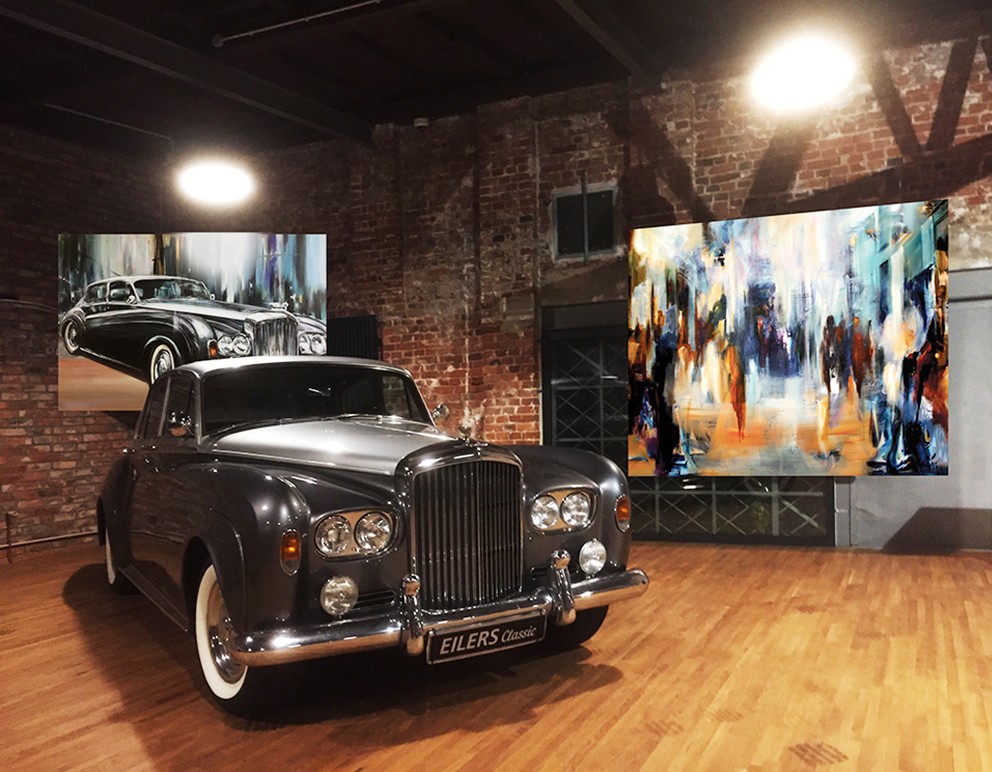 "CITY – Classic"
Hettich & Eilers
Hannover, Germany 2018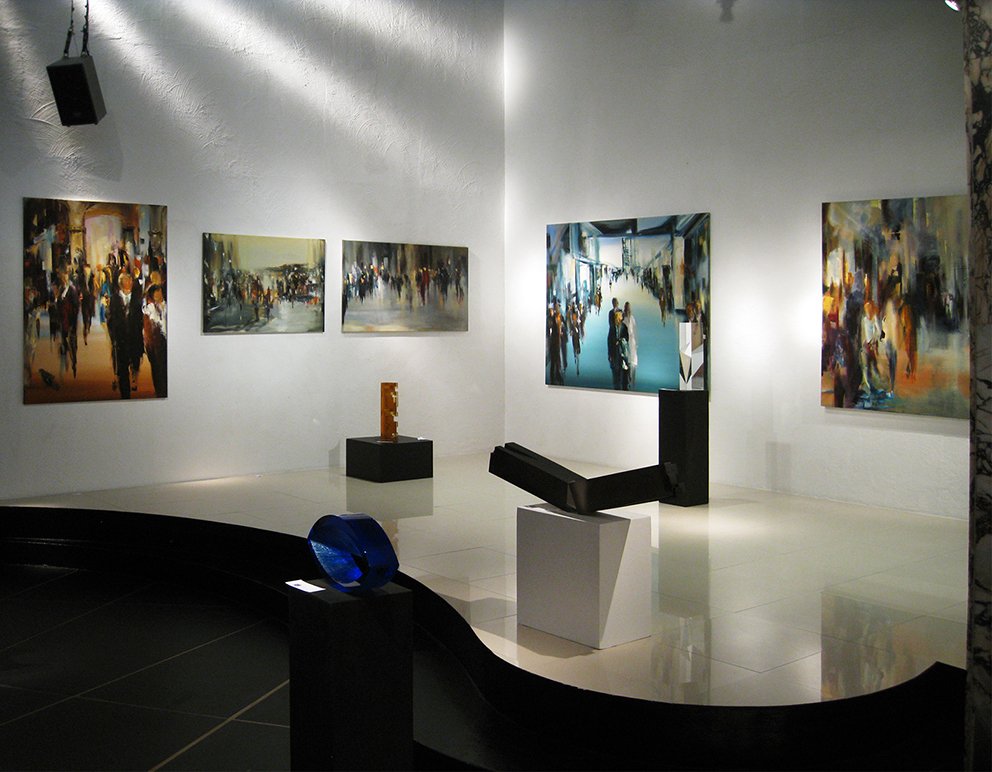 "Gesellschaft in Moll"
Gallery Minerva
Malmö, Sweden 201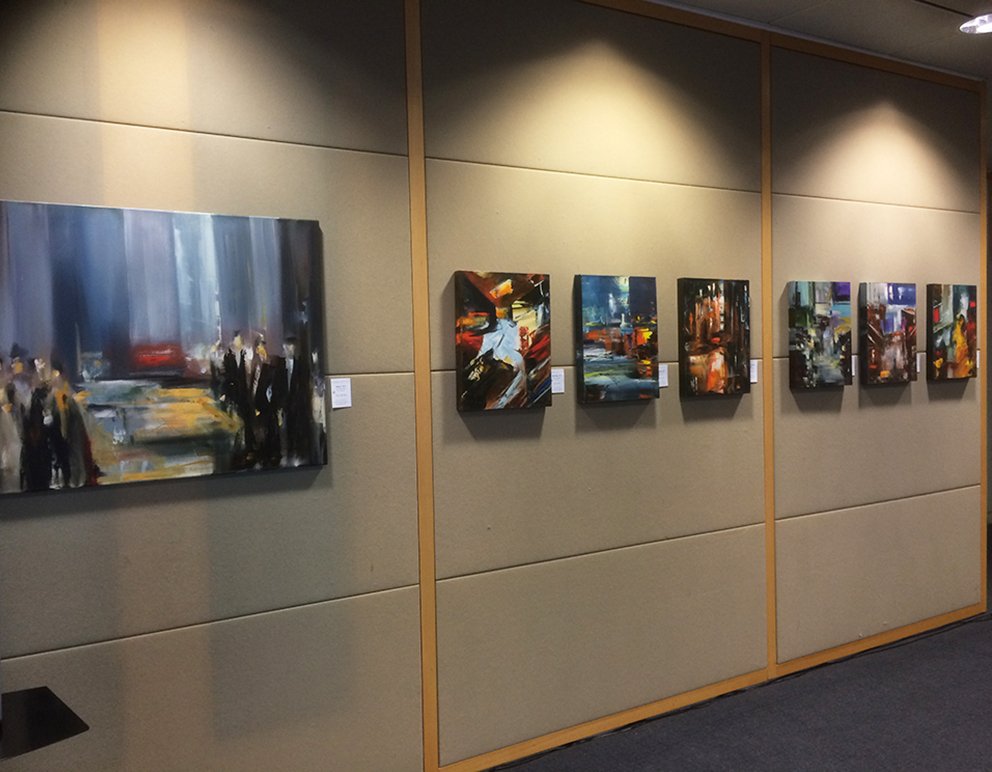 "Erlebnisse"
Deutsche Bank
Hannover, Germany 2016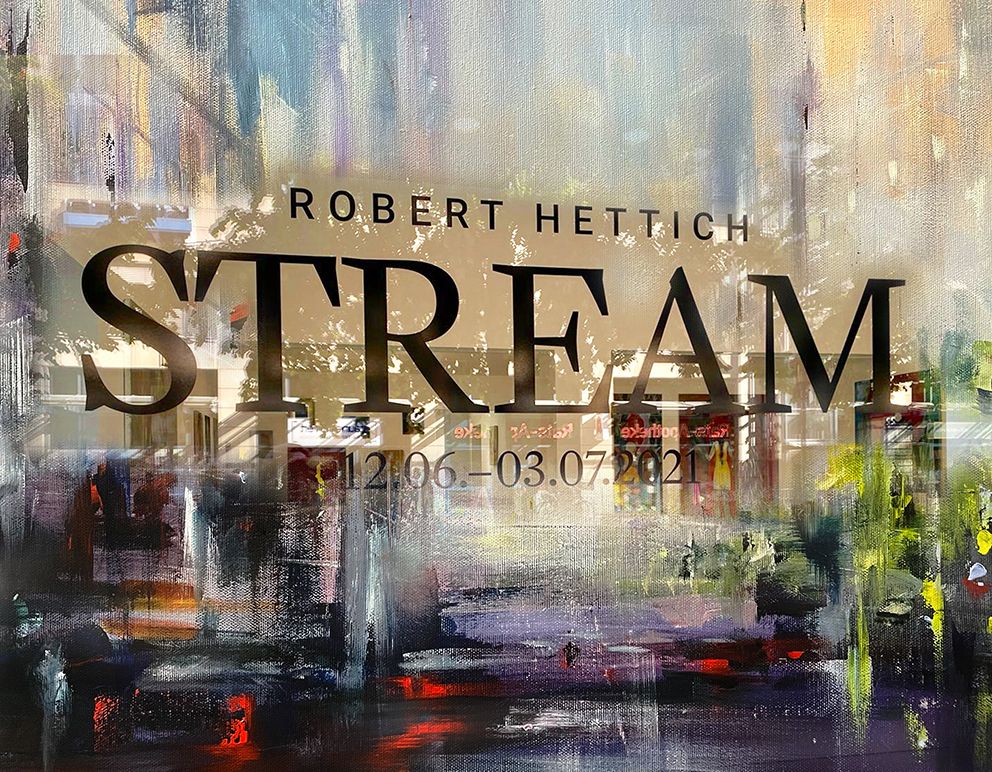 "Stream"
Gallery fabra ars
Magdeburg. Germany 2021
der Einzel- und Gruppenausstellungen
ART MEETS ESTATES Kensington Art
Hamburg, Germany
VOLUME UP
Gallery fabra ars
Magdeburg, Germany
RETROSPEKTIVE
Gallery Villa Salzburg
Dresden, Germany
7TH  ART BIENNALE 
National Museum of Beijing
Peking, China
ZEITSPRUNG
Gallery fabra ars
Magdeburg, Germany
CITY OUVERTÜRE
Bankhaus Hallbaum
Hannover, Germany
SURPRISE
Stadtgalerie/Kunst Kabinett
Bad Soden, Germany
CITYSCAPES & RACING
Galerie Kellermann
Düsseldorf, Germany
MENSCHEN & PERSONEN
Galerie Schiffler im BBK
Frankfurt, Germany
GESELLSCHAFT
Gallery New Form  
Trelleborg, Sweden
STIMMUNGEN
Galerie im Kurländer Palais Dresden, Germany
INTERLUNIUM
Gartensaal, Neues Rathaus,  Hannover, Germany
BEGEGNUNGEN
Galerie Das Blaue Haus Worpswede, Germany
POLO & ART
Gallery Flo Peters
Hamburg, Germany
MOMENTANE STIMMUNGEN
Galerie Schiffler
Frankfuhrt a. M., Germany
SPIEGELUNG
Gallery ART-re.FLEX
St. Petersburg, Russia
MOMENTS
Gallery DREVO
Moskow, Russia
MANEGE
Kunstmesse
St. Petersburg, Russia
COLORS AND THE OLYMPICS
National Museum of Bijing
Peking, China
MENSCH & SYMBOL
Galerie Kontraste
Erwitte-Horn, Germany
ZWISCHEN UNS
Galerie ART 21
München, Germany
SPOTKANIA
Kunst in der Komisse
Wolfenbüttel, Germany
OST – WEST
Galerie ART'EL
Berlin, Germany
GET TOGETHER
Daimler Chrisler Center
Berlin, Germany
ERINNERUNG
Centre de la Culture
Mulhouse, France